INFO SHEETS > INITIATE YOU
Diving levels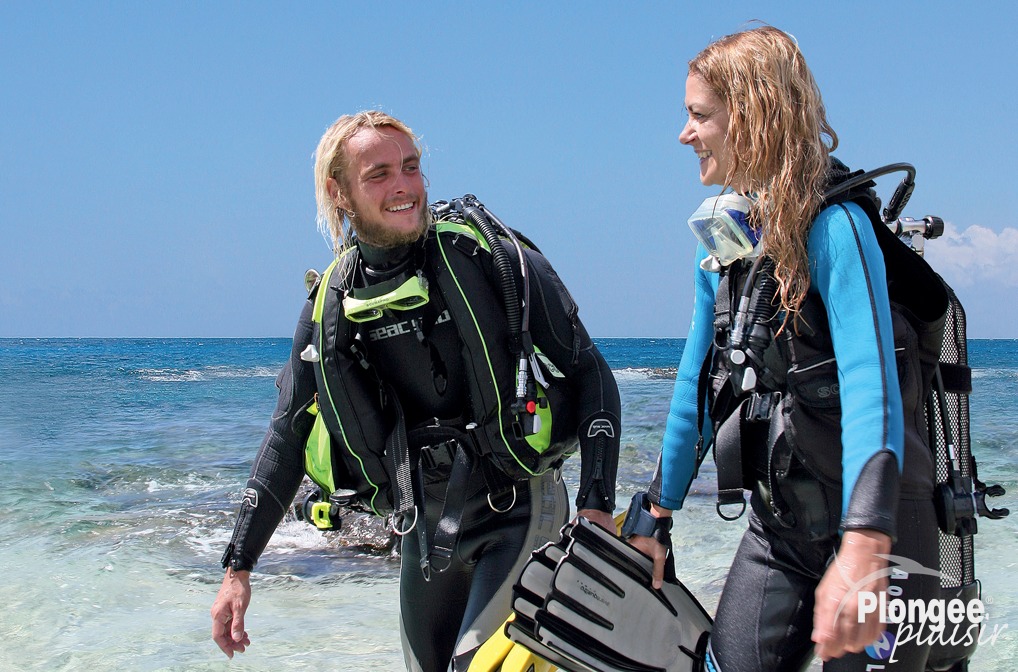 Presentation
In France, the Sport Code distinguishes the aptitudes for supervised diving (PE) from the aptitudes for autonomous diving (PA) and specifies, according to these aptitudes, the maximum depth of evolution (12 m, 20 m, 40 m or 60 m for air dives).
For example, a diver supervised at 20 m (maximum) is noted PE-20.
Some of these skills can be grouped into "levels" (level 1, level 2, level 3) in order to make them easier to read and to allow correspondence with international patents.
A distinction is made between the levels:
diver (supervised or autonomous, levels 1 to 3);
supervisor (dive guide, level 4);
teacher (initiator or monitor).
All diving is supervised by a diving director.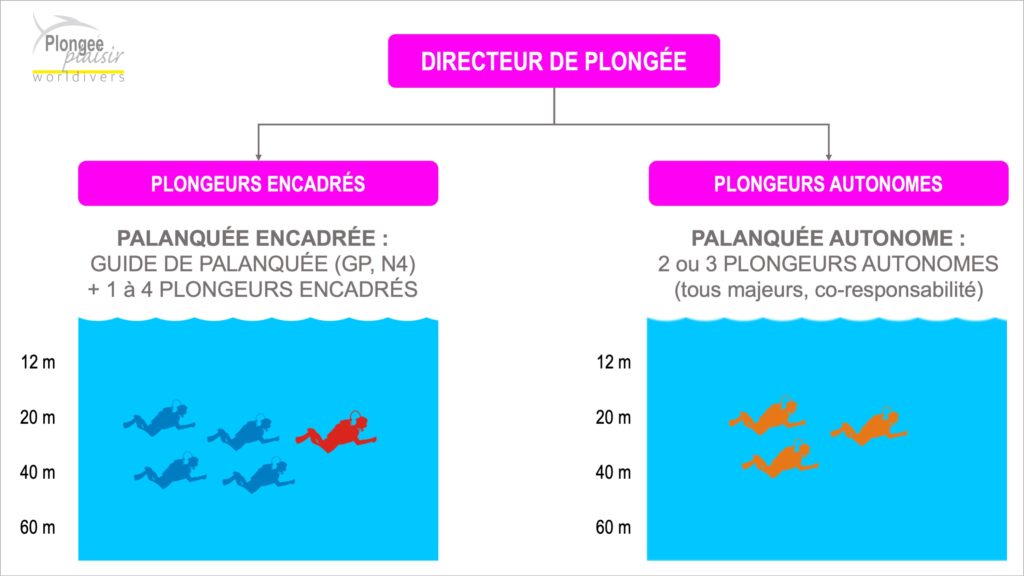 Supervised diver
A supervised diver is a diver capable of joining a dive group with other supervised divers, guided by a Diver Guide (level 4).
A supervised dive can include 1 to 4 divers, excluding dive guide.
Autonomous diver
A scuba diver can dive, subject to the agreement * of the dive director, with other scuba divers, without a dive guide.
* The levels are maximum possibilities of evolution, subject in all cases to the arbitration of the dive director. For example, if a scuba diver has not dived for several months, the dive director may decide to have him dive while being supervised for his return to activity (rehabilitation dives). The diver cannot oppose it.
Get started: level 1
The level 1 allows diving while being supervised at 20 m (PE-20).
It is possible to go through an intermediate level: supervised diver 12 m (eg people who do not have time to follow a complete level 1 training).
For PE-12 or PE-20 divers (level 1), it is also possible to progressively gain autonomy by passing the level of autonomous diver to 12 m (PA-12).
Minimum age: 14 years old (12 years old under conditions). Before this age, there arespecific training for children, from 8 years old.
Improve: level 2
After its level 1 (PE-20), it is possible to improve by passing its level 2:
20 m scuba diver (PA-20)
and supervised diver 40 m (PE-40).
It is also possible to pass levels PA-20 and PE-40 separately.
Minimum age: 16 years (the prerogatives of autonomy are acquired only from the age of majority – 18 years).
Go further: level 3
The highest level of diver is level 3:
Supervised diver 60 m (PE-60);
Autonomous diver 60 m (PA-60).
It is possible to pass the PE-60 and PA-60 levels separately.
It is also possible, for more progressiveness, to first pass the level of autonomous diver to 40 m (PA-40).
Become a supervisor: level 4 dive guide
Level 3 divers can access the level 4 diver certificate and thus become a dive guide (supervising divers).
Level 4 allows you to take a diving instructor.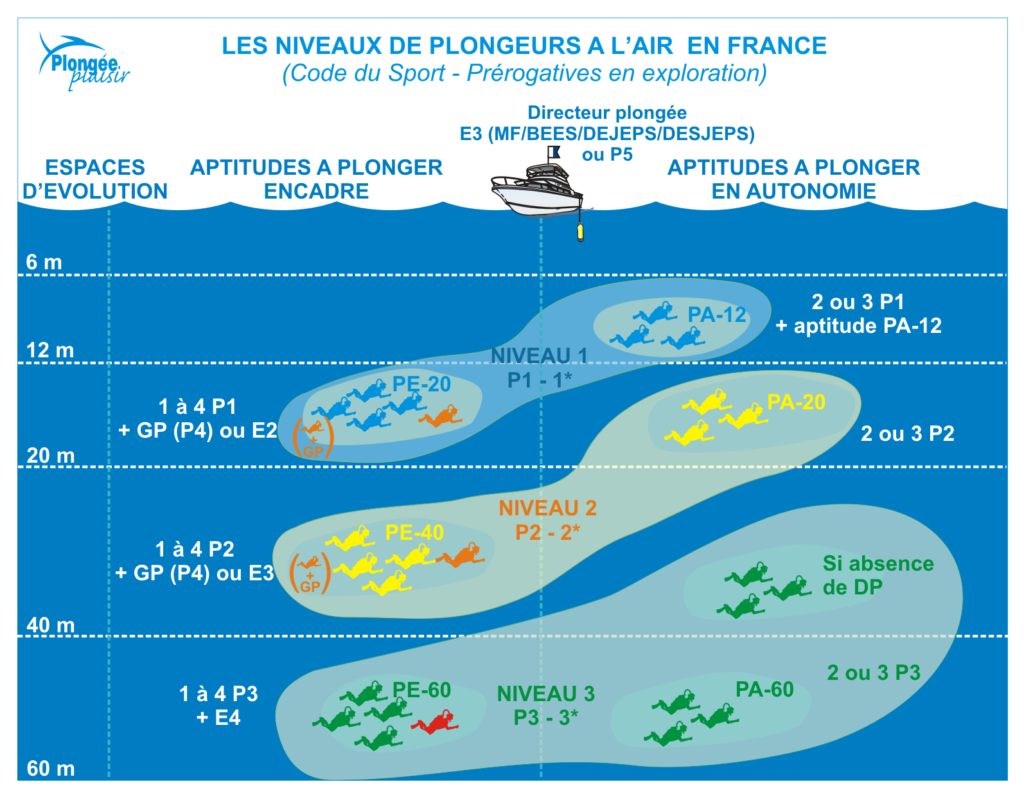 Pleasure Diving: the companion books for your training
© Extract fromPleasure Diving booksby Alain Foret at Editions GAP.
Any reproduction prohibited on any medium whatsoever without the written consent of the publisher and the author.