INFO SHEETS > PERFECT YOURSELF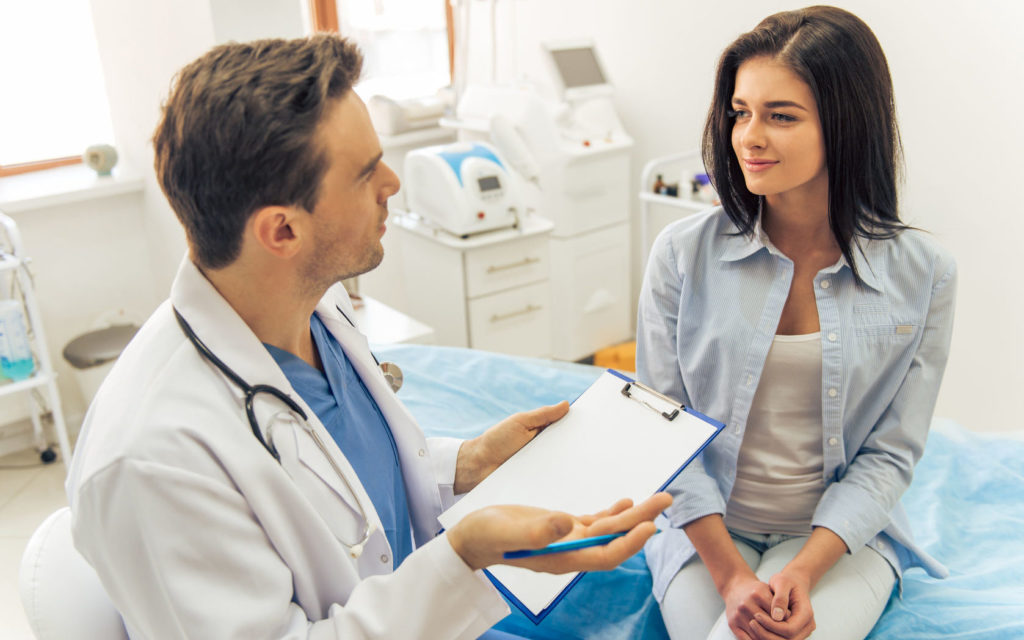 Update: 08/02/2022, following thepublication of the new sports law
The medical certificate in recreational diving
Justification of the medical certificate
Although recreational diving does not require you to be an athlete and is accessible to all ages, a good general condition is an essential prerequisite for practice, especially on the cardiac level.
Have an overview of the phenomenon of cardiac adaptation to each dive, simply because of immersion (redistribution of about 0.7 l of blood to the heart), understanding the phenomenon of immersion diuresis and the dehydration that results at each dive:Click here.
The study by R. CALI-CORLEO (6th ECHM Consensus Conference, Geneva 2003,Impact of pre-dive medical examination on the incidence of diving accidents) showed that the risk of desaturation accident was 1 in 6,400 without medical restriction compared to 1 in 16,420 after medical evaluation. Or a risk divided by 2.5.
As a result, diving teaching organizations recommend, or even make it mandatory, the presentation of a medical certificate of absence of contraindication to the practice of the activity.
Sports federations (FFESSM, FSGT)
Le code du Sport1 fixe les modalités à respecter par les fédérations sportives en matière de certificat médical d'absence de contre-indication (CACI).
Il indique, dans le cadre général : « I.-Pour les personnes majeures, la délivrance ou le renouvellement d'une licence
par une fédération sportive peut être subordonné à la présentation d'un certificat médical ».

Il est ajouté, pour les disciplines à contraintes particulières, dont la plongée fait partie en étant classée en « environnement spécifique »2 : « […] la délivrance ou le renouvellement de la licence ainsi que la participation à des compétitions sont soumis à la production d'un certificat médical datant de moins d'un an »3. « Pour la pratique de la plongée subaquatique, une attention particulière est portée sur l'examen ORL (tympans, équilibration/perméabilité tubaire, évaluation vestibulaire, acuité auditive) et l'examen dentaire »4.
De plus, les commissions médicales des fédérations fixent les conditions médicales. La FFESSM indique : « Pour la plongée subaquatique (plongée en scaphandre autonome en tout lieu et plongée libre en milieu naturel ou fosse au-delà de 6 mètres de profondeur) le renouvellement de licence et la pratique de l'activité sont subordonnés à la présentation d'un CACI de moins d'un an. »5
En résumé, pour pratiquer la plongée au sein d'une fédération, un certificat médical d'absence de contre-indication (CACI) de moins d'un an est obligatoire6 :
— pour la délivrance d'une première licence ;
pour son renouvellement ;
pour la pratique (voir tableau ci-après).
Sources :
1 Art. L231-2 du code du Sport (modification des 2 et 4 mars 2022).
2 Art. D231-1-5 du code du Sport.
3 Art. L231-2-3 du code du Sport.
4 Arrêté du 24 juillet 2017, NOR : SPOV1722815A.
5 Art. 9.2, règlement fédéral médical de la Commission Médicale et de Prévention Nationale (CMPN) de la FFESSM (https:// medical.ffessm.fr/reglement-medicalfederal).
6 Par dérogation, les fédérations peuvent prévoir une licence « dirigeants » (non plongeurs) pouvant être délivrée sans certificat médical.
plongee_plaisir_certificat_medical_2022_V8-1

FFESSM
FFESSM medical certificate template
Recommendations of the medical and prevention commission (CMPN) of the FFESSM. Not to be transmitted to anyone, these documents do not constitute a medical certificate, they are confidential and must remain in the doctor-patient relationship.
Other organizations(ANMP, SNMP)
Apart from the sports federations, the medical certificate is not obligatory but all the French organizations (ANMP, SNMP) recommend it.
See also: The medical visit for salaried instructors.
Practitioner's obligation to inform
Section A322-3 du Code du sport rend obligatoire l'information du pratiquant : "Le pratiquant est informé, par tout moyen, des capacités requises pour la pratique d'une activité physique ou sportive organisée par l'établissement."
© Extract fromPleasure Diving booksby Alain Foret at Editions GAP.
Any reproduction prohibited on any medium whatsoever without the written consent of the publisher and the author.